Montessori XCO Challenge 2021 – 11 September 2021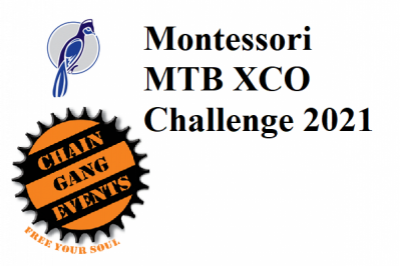 Dear MTB Rider & Supporter,
We are exciting to announce the launch of the The Montessori XCO Challenge. The event will be a MTB XCO that will be a hybrid of two existing XCO series events, namely the Spur Schools MTB League and the Eden XCO Series. It will cater for both junior and senior riders and points will count towards both series on an individual and school level. Level-3 Covid restrictions will apply and therefore no spectators and only a 100 participants at a time will be allowed at the venue. A detail event program can be seen below, but subject to change, so please plan your day (when to arrive and depart in order to upheld the restrictions).
Entries from the postponed "Madibaz – Ground Zero" event have been carried over to this event. The Bib numbers allocated at the first Spur event (also Ground Zero) will be used for this event as well. If you have lost your number, you can purchase another one for R20 (please add to you entry from merchandise). For all new entrants (who did NOT participated at the first event) will be issued a free MTB number. Senior riders will be issued a number that need to be returned after the race.
Since the event will be hosted under COVID-19 event restrictions, we therefore urge you to please enter online to enable us to cater for enough medics for screening, as well as ensure that we comply with all event rules – NO on-the-day-entries allowed.
The event will also be a sanctioned event and thus a CSA License apply or a Temporary license if you do not have one.
The organiser reserve the right to cancel the event if participant numbers are too low or if event approval is withdrawn , in which case entry fees will be refunded in full.
All current information is available on the online Entry Portal below.